"Me, Too can happen to anyone"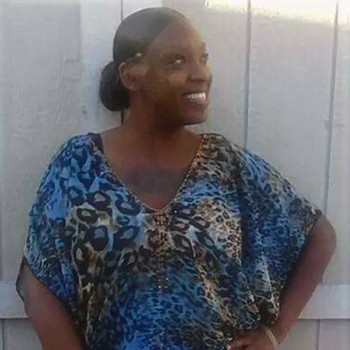 The Me Too Movement was founded in 2006 to help survivors of sexual violence, particularly women and girls of color from low wealth communities.  However, the confessions of white, high profile film actresses in 2017 brought  widespread media attention to the prevalence and long-term effects of sexual assault.
Women of all ages in LSS' supportive housing programs have often experienced sexual abuse that left them traumatized.  As a result, this abuse can   have long-term impact on one's actions and choices, including self-harm/cutting; substance abuse; eating disorders; and myriad mental health issues.
That's why Jasmine's story of survival and success is such a wonderful example.  In her short life – at 35 years old – Jasmine has battled the trauma of surviving sexual abuse as a child, alcoholism and homelessness.  Yet her smile lights up a room, and she is warm, friendly and brimming with enthusiasm. She is five years sober and moved into LSS's Saybrook Apartments, a Sacramento-based supportive housing program for families, in fall 2017.
Having a place to call home helped transform Jasmine's chaotic life.  "I love the case managers here," she says. "They help you get what you need to succeed."
As she sits down to talk about her life and goals, she smiles and brings her beautiful young son and niece closer. Her goal is to open a beauty salon and put her creative abilities to work, but right now she is attending college and enjoys math and language arts, especially writing. An on-site volunteer tutor, Joan,  helps her and others living at Saybrook with support in completing their course work.
The sexual abuse started when Jasmine, then in elementary school, and her younger sister went to live with family in New Mexico after her mother was sentenced to three years in prison. Her mother thought this would be a better option than foster care.  A distant relative moved in a while later, and he quickly endeared himself to the lonely girls. Those friendly ways turned insidious as he began to sexually assault Jasmine on a regular basis and often while her little sister was in the room. He threatened to kill both girls if they told anyone of his actions, so the girls remained silent about the abuse.
It was years later, when Jasmine had to undergo a physical to be on her junior high track team that the physician realized she had been abused and contacted authorities. All of this took its toll on the teenager. She began to cut herself – the scars line her arms - then she turned to alcohol.  Along the way she had a son, now 13, who lives with his father but sees his mother frequently.
Jasmine never expected to become homeless. She was living with her son, mother and a sister in a duplex when the property was foreclosed. Jasmine spent the next seven years couch surfing and moving into transitional living programs as she battled her demons. She had to wait several years before there was an apartment available at Saybrook.
Today Jasmine is excited about her future  She has learned so much from her experiences and shares her credo, "What I allow, I encourage."