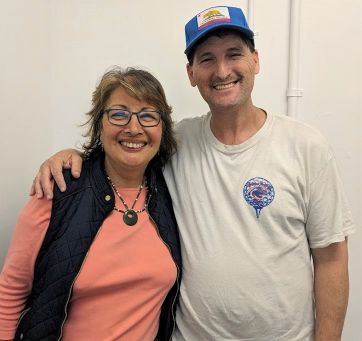 San Francisco has one of the highest rates of homelessness in the nation, aggravated by the city's expensive housing market and low vacancy rates. The supply of affordable dwellings has decreased in the last twenty years, while waiting lists for subsidized housing have increased.
For people who are homeless or at risk of homelessness and often challenged by physical disabilities, mental health, and substance abuse issues, navigating both the application process and the long waiting periods often results in prolonged homelessness. People continue to live on the streets and cycle through emergency systems without adequate support.
The San Francisco Department of Public Health, Housing & Urban Health designed the Direct Access to Housing (DAH) program as an alternative to costly emergency system use. The program provides subsidized housing and other services to homeless adults who have been cycling in and out of emergency services, with the goal of helping each tenant achieve greater residential stability and improved well-being. Although the program includes on-site support services, DAH is designed for independent living. Applicants must be able to live independently within a community.
DAH is funded by the General Fund of the City and County of San Francisco.  Residents live in existing housing, either by master-leasing entire buildings from private landlords, or by leasing a subset of units at an existing site.  DAH also partners with housing developers to create new housing stock in San Francisco.
The services provided by the LSS Money Management program include scheduling and completing intakes; rent payments; budget planning; money management education; authorizing disbursement of funds; arranging the receipt of client income; income source compliance, reporting and continuing eligibility; issuing checks according to the budget agreed upon by the client; account reconciliation; maintenance of computer records; crisis intervention; referrals and other services requested by clients; ongoing case coordination with property managers, site-based support service staff, community-based service providers, vendors, Wells Fargo Bank, and income sources; and all necessary reporting.
Donate to help support the work and programs of LSS.