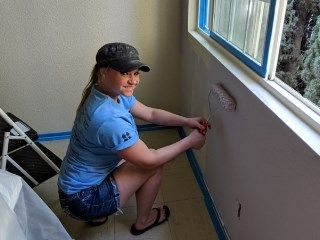 Thank you for your interest in volunteering!
During the ongoing COVID-19 pandemic, LSS is dedicated to the safety and health of our participants, staff and volunteers.
We are currently seeking socially distant volunteers in the following areas:
Sort and organize groceries in supportive housing site food pantries - San Francisco & Sacramento locations. Weekly.

Collect, sort and organize household goods donations - Sacramento. Weekly.
Contact Volunteer at LSS.
Make Halloween cards for seniors
Brighten up the Halloween of vulnerable seniors by making cards for them.There is no specific criteria, so get out your construction paper, scissors, glitter and markers and have fun. Please send all cards to Erica Gochenouer, LSS of Northern CA, 1465 Civic Court, Ste 810, Concord, CA 94520. The deadline is October 15, 2021.
---