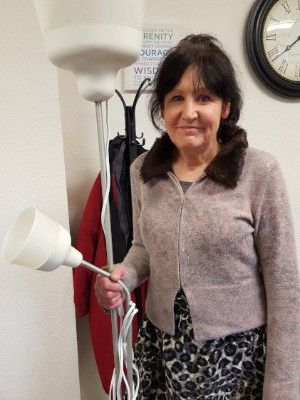 The Housing with Dignity program provides housing to chronically homeless people who are discharged from the hospital. The program provides up to six months of stabilization and supported housing, with goals of reducing hospitalizations, finding permanent supported housing for these individuals, andproviding the foundation necessary to allow clients to remain in housing and achieve long-term stability.
The program is based on a Housing First approach, with the primary goal of assisting homeless individuals with severe/chronic health and mental health issues to obtain and retain housing.  Intensive case management and supportive services are provided to help stabilize these individuals and move them into permanent supported housing. The case manager works with clients to strengthen their likelihood of long-term success in permanent housing.  The case manager also assists participants in establishing health care, and provides ongoing and continuous support to clients in addressing physical and mental health challenges.  Clients learn life skills such as effective budgeting, anger management, cooking, nutrition, and problem solving.
Donate to help support the work and programs of LSS.