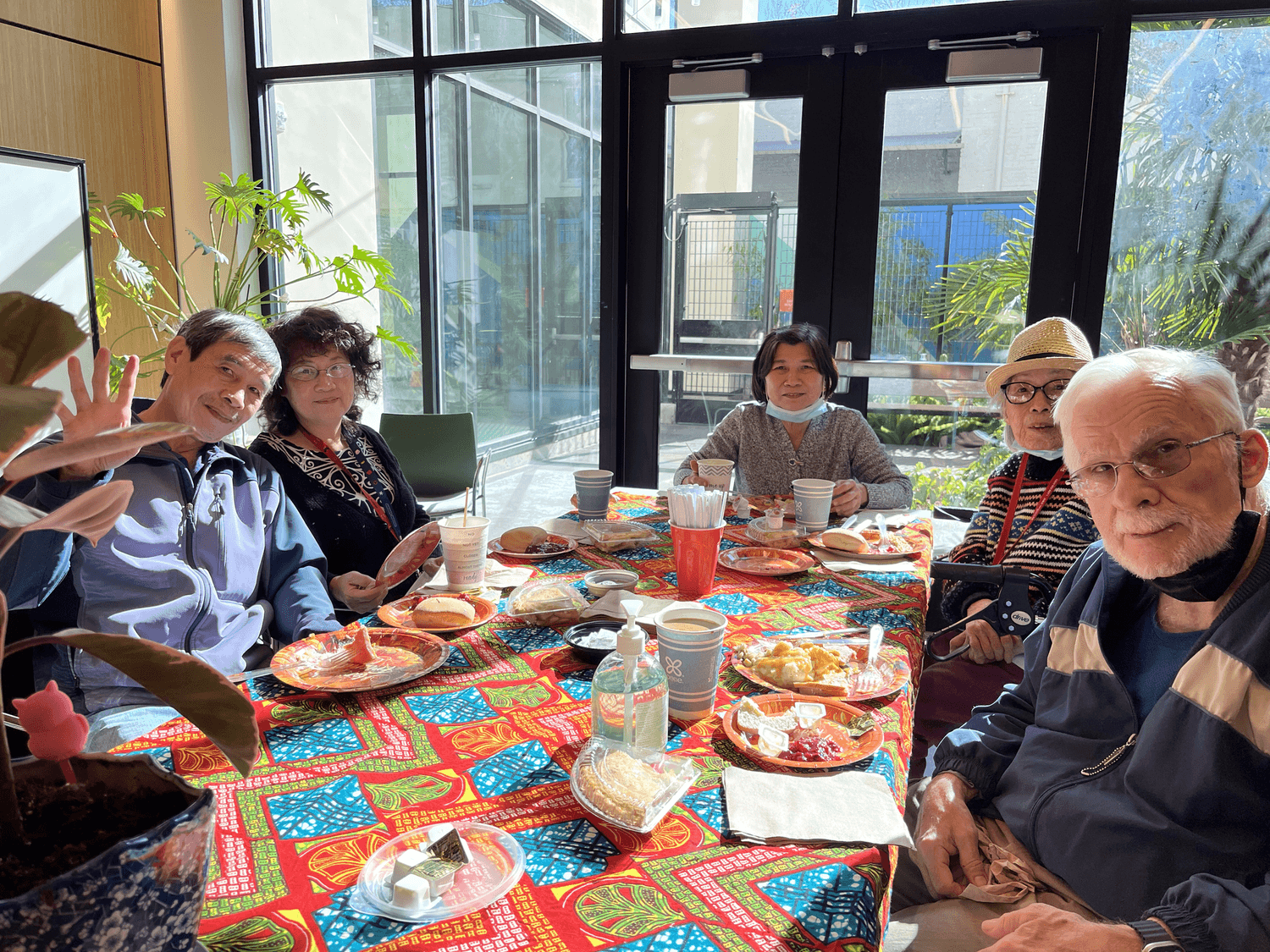 In San Francisco, LSS provides on-site supportive housing services to hundreds of formerly homeless adults, the majority of them aged 55 years or older.  Last year one resident celebrated their 102nd birthday!  These adults are a diverse group representing many cultures, including Asian, Black, Caucasian, and Latinx, and whose native languages include Mandarin, Cantonese, Russian, Spanish and Tagalog, among others.
735 Davis, at the edge of Broadway and North Beach, opens in early 2021 and will provide permanently affordable apartments for families and for seniors, including formerly homeless seniors in the historic Northwest Waterfront Historic District in San Francisco.
Bernal Gateway Apartments, LSS provides case management and coordinates community building activities for 55 families. Residents establish goals with their case manager, who provides support and guidance in confronting issues that led to prior homelessness.
Folsom Dore Apartments, located in the Tenderloin community, is home to 98 residents who have experienced chronic homelessness, and a few have minor-aged children living with them. All struggle with mental health or substance use and the long-term effects of poverty. LSS provides highly structured community building activities and case management services to help them access community resources for relevant counseling, employment, education, life skills and access to the food bank.
La Fenix, is a new affordable housing project in the Mission neighborhood that is home to families, including 40 formerly homeless families, artists and small businesses. 
Mosaica Family Apartments, LSS assists 116 formerly homeless families and seniors by providing on-site support services, including individual counseling, referrals to medical and mental health services, childcare, rental assistance, vocational services and senior day programs
Polk Street Apartments, also in the Tenderloin neighborhood, offers supportive housing and services to 54 formerly homeless adults and 56 very low-income seniors. Residents enjoy social gatherings (when appropriate), assistance getting to medical appointments, a weekly food bank visit, referrals to health care providers for care, and support for medication management services provided by an on-site Public Health Department RN.