VITA Volunteers Needed!
Income Tax Preparer for Foster Youth
You can help California's transition-age current and former foster youth save hundreds of dollars by providing this free federal and state tax preparation service.
The Volunteer Income Tax Assistance (VITA) Program is managed by the IRS and offers free tax return preparation for qualified individuals.
Volunteer Information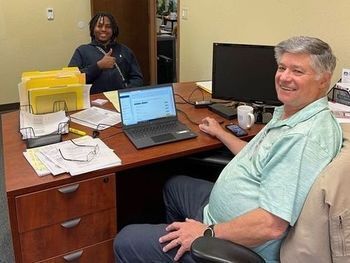 No Professional Experience Needed
Volunteers are provided an IRS-approved training, complete practice tax returns, receive individual support if needed and complete an open book certification test.
Training and certification begins December 2023.
Volunteer Virtually or In-Person
Provide online or in-person tax filing support weekly or at events for current & former foster youth age 16-25.
Flexible Hours
You can volunteer days, evenings and/or weekends. Volunteers typically pick a set day and time to volunteer each week between Mid-January - June 2024.
Advance Your Career
This is a great resume building experience!
What is VITA?
LSS of Northern California provides free tax filing services to current and former foster youth in Northern California. Working in collaboration with United Ways of California, John Burton Advocates for Youth (JBAY) and the State of California Franchise Tax Board, LSS is a host in the VITA (Volunteer Income Tax Assistance) program.
From February 1 to the end of the tax season, we have volunteers available to assist this population in preparing their federal income taxes AND receiving the tax credits for which they qualify. We have host sites in Sacramento and Concord, but any youth can participate through a remote option.
A Volunteer Income Tax Assistance (VITA) site provides free income tax return preparation to those families who make less than a predetermined amount a year in gross income. This amount is determined based on the Earned Income Tax Credit (EITC) amounts for that year. VITA tax preparers are certified using IRS training materials and serve in a volunteer capacity. VITA sites can be used as tools for delivering tax law changes or partner outreach to the community.
Who are we serving?
| Free Tax Preparation assistance to those whose income for 2022 was below $30,000.00. |
Counties to be served:
Alameda

Contra Costa

Sacramento

San Joaquin

Shasta

Yolo
Who is eligible:
Transition-age youth ages 18-24 who have been in foster care, who are homeless or formerly homeless

LGBTQ+

Parents of young children under six

Single parents

Undocumented Californians
Please contact us at vita1@lssnorcal.org if you have any further questions.
In Partnership With: