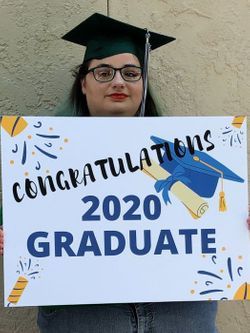 A 2019 survey California community college students by Temple University revealed that 19% of students had experienced homelessness in the past year, while 60% had experienced recent housing insecurity and 50% had struggled with food insecurity. Researchers found the highest incidence of basic needs challenges occurred among student in Northern California, including the Sacramento area. Black and LGBTQ students had the highest housing and food insecurities.
University students struggle with homelessness, too. In 2018, CalMatters reported that with 11% of students at the California State University students and five percent of University of California students were considered homeless.
These startling facts prompted advocacy in California. Resulting legislation allocated state dollars in support of these motivated young people, so they can continue to pursue their educational goals and career aspirations.
LSS now partners with John Burton Advocates for Youth and four college campuses, with more possibilities on the horizon.
San Joaquin Delta College
Consumnes River College
Sacramento State University
University of California, Davis
Modesto Junior College
Each program ensures that each student has stable, affordable housing and assistance in accessing essential relevant services, such as food and transportation and case management based on the student's needs.
Donate to help support these and other LSS youth programs