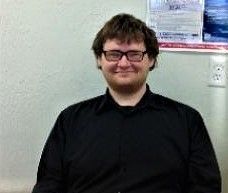 MiCasa is a transitional housing program for homeless, former foster care youth. The program provides supportive services and housing for ten youth, and housing for up to 24 months. Youth are provided with assistance in completing their high school diploma or GED, and enrolling in college courses. They are provided with employment skills training and mental health services.
Each participant creates obtainable goals with the support of the case manager, program team, and other supportive adults. The primary goal is to support residents in becoming financially independent, so, while the program focuses on employment and education, residents are encouraged to utilize any services that support the achievement of these goals, such as employment assistance, mental health, or drug and alcohol treatment.
Youth pay rent based upon their income. If working, the youth pays 1/3 of their income towards rent, a portion of which is placed into a savings account. In addition, each youth receives a $100/month stipend for each resident.
Donate to help support the work and programs of LSS.