LSS works to end homelessness by helping individuals of all ages to rebuild their lives after experiencing homelessness.  Using stable housing as our blueprint for success, we then provide compassionate, nonjudgmental guidance and access to services each person needs to get their life back on track.  This allows individuals and families time to stabilize their lives and regain their confidence and dignity.  Our vision is that we will end homelessness and help create communities that have hope, stability, and a path to self-sufficiency.
LSS currently serves 3,700 clients in 29 supportive housing programs throughout Sacramento, San Francisco, Contra Costa, Solano, San Joaquin and Shasta counties. Our services include money management services, job readiness training and employment coaching, and case management in transitional and permanent housing sites for single adults, seniors, families with children and former foster and homeless youth ages 18-24.  We also work in conjunction with Lutheran Disaster Response for short- and long-term disaster response services.
As a public benefit 501(c) 3 nonprofit corporation, LSS receives support to advance its mission from individuals, congregations, corporations, foundations, United Way and government contracts.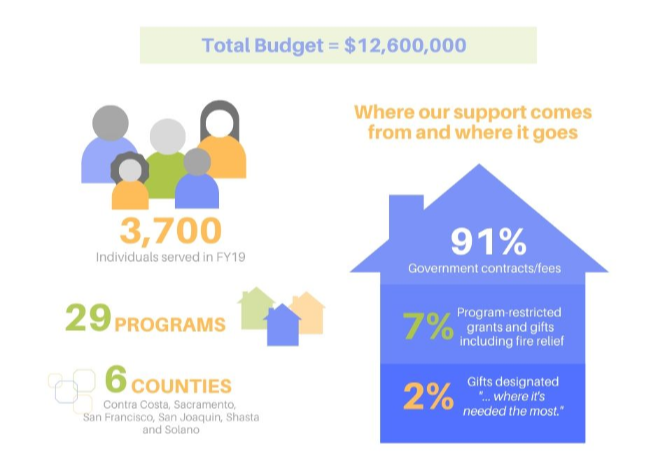 What We Do