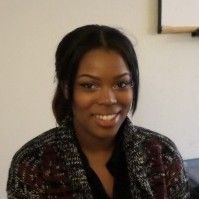 "I was kicked out in the rain with no shoes or socks. After homelessness and couch surfing, I landed at Project Hope in Stockton.  I am lucky that I  was able to access resources offered to me because I knew stable housing was the first step in finding success. My advice to others who are now in the same situation I was in? Put all of you into it. You have to be willing to put the work in. Who knows? You may just be the next President. Perseverance. Resilience. Self-Motivation. Those are the keys." - Leandra
Based in Stockton, Project Hope provides intensive and comprehensive case management services to assist youth on the edge of homelessness in becoming more self sufficient.  Our case managers help each young person to create attainable goals by building a strong rapport and helping them learn independent life skills.
The most important role our case managers play in the lives of these youth is building a trusting and strong relationship.  Case managers help youth with problem-solving strategies and teach them conflict resolution skills.  These life skills are a vital necessity to the success of youth who are just coming out of the foster care system. 
Project Hope seeks to prevent a return to homelessness by building on the strengths of our youth.  Project Hope encourages personal and economic self-sufficiency through strengthening both youth support systems and their desires to fulfill their potential and abilities.
Program Outcomes
1. 75% of youth have maintained or increased their income.
2. 49% of youth have earned income.
3. 100% of youth that need completed  their GED or High School Diploma  are working on attaining it.
4. 90% of the youth have exited into permanent housing.
Donate to help support the work and programs of LSS.