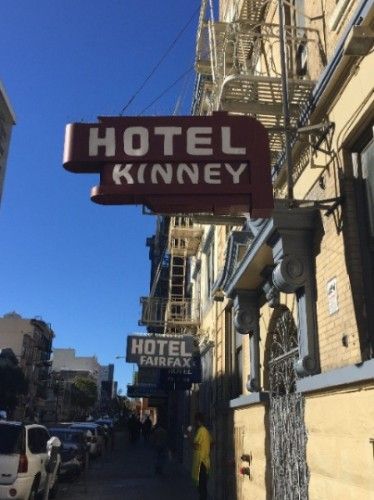 LSS offers transitional and short-term housing for adults with HIV/AIDS in San Francisco. Both programs are housed at the Hotel Kinney in the Tenderloin neighborhood.
The Stabilization Housing Program represents a collaboration of 14 organizations who refer medically-stable HIV-positive individuals needing very short-time housing (up to 28 days per year) and case coordination. 
The Forensic Housing Program serves 55 formerly incarcerated women and men living with HIV/AIDS in the County of San Francisco. Residents receive up to 18 months of transitional supportive housing and coordinated case management to stabilize their lives with the long-term goal of achieving safe, clean and affordable permanent housing.
See this SF program featured in the recent HOPWA (Housing of Persons With AIDS) video series, Homecoming. This program and our Money Management program are featured in Episodes 2, 6, 8 and 10. Watch them here!