What would you choose?
Paying electric bill in the winter or buying diapers for your infant?

Buying deodorant or buying food for your child?

Buying household cleaning supplies or buying needed medication?
---
Home Essentials
Many of our clients face these choices on an ongoing basis. Your donation of household supplies can make the difference between keeping a job and maintaining housing -- or losing them.  
Our clients arrive in our programs without basic essentials that all households require to create a home.  You can purchase these items from our COCObundle Collection and items will be delivered directly to LSS.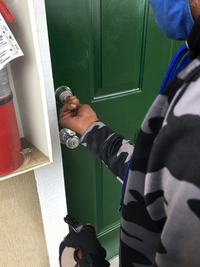 Home and Personal Care Items
Or, consider purchasing from AmazonSmile and the items will be sent directly to LSS -- and a small percentage of your purchase will be donated back to LSS!
Cleaning supplies, including brooms mops, and new or gently used vacuum cleaners

Small kitchen appliances (microwaves compact size)*

New or gently used recreational equipment (basketballs, footballs, frisbees)

New or gently used toys and bikes, including preschool age (big wheels, tricycles)

Arts & crafts supplies

New or gently used home decor (framed art)*

$25 VISA gift cards for emergency needs (e.g., utilities, food, clothing)

Bus, BART, or taxi vouchers

Gift cards to Safeway, Big Lots, Target, WalMart, Dollar Store, etc.

Gift certificates for prepared holiday meals

Movie and museum passes for the youth center outings
* Make sure you contact Development to discuss the size of and the immediate need for these items.
You can also support LSS by using Captial One Shopping, a tool that can save you money while comparing prices and discounts from various retailers. Anyone can use it.
Vehicle Donations
LSS of Northern California gratefully accepts vehicle donations through our local fundraising partner, Car Donation Services. You may donate your car, truck, motorcycle, boat, personal watercraft, trailer, or RV. The vehicle does not need to be in running condition, and pick up is free. Car Donation Services, located in Napa, CA, is a reputable and trustworthy partner in fundraising. Car Donation Services will arrange the pick up of your vehicle, provide you with a donation receipt and all tax related documents, and process the DMV paperwork on your behalf.
Please fill out the online vehicle donation form or call 1 (888) 686-4483 to get started. Be sure to let them know you want the proceeds from your vehicle to benefit LSS of Northern California.
Contact the Development Office at (925) 825-1060 ext. 15 or email us at Development@lssnorcal.org if you have questions.