"I've been blessed. That's the bottom line."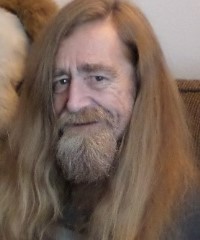 These are the words that Michael says when he talks about no longer being "displaced."  At LSS, he has found his home after being homeless for seven years, eleven months, and four days.  Long in recovery from drugs and alcohol, Michael was a happily married father of six who owned his own home.  Until the day his wife wanted a divorce.  That is when he relapsed after fifteen years' sobriety.  Michael reports he "ran the streets until he literally could not run any longer."  Luckily, two women from Volunteers of America in the Sacramento area asked him if he needed help.  He took their hand and the rest, as they say, is history.
When Michael speaks, he does not only speak for himself but for other homeless people.  He is an advocate for others who still live the life he escaped.  He has experienced firsthand the stereotyping of "the homeless" and he didn't like it. 
"What you see is not always truth.  We need to take away that stereotype. When we group people together and label them, we lose individuality.  To advocate, you must know who you're advocating for," he says.  He also says that LSS was flexible enough to make the opportunity for him to change his life.  Today, he has hope where before he didn't and he loves himself enough to love others.