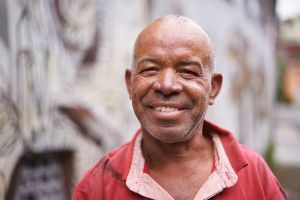 LSS's Forensic Housing Program is a collaboration between LSS and direct referrals from city and county programs including the Forensic AIDS Project, CenterForce, the San Francisco AIDS Foundation, Mission Neighborhood Health Center, the South East Health Center, Alliance Health Project, UCSF Ward 86, the Tenderloin Area COE, and the San Francisco Pretrial Diversion Project. The overall goal of the program is to ensure immediate access to emergency housing upon release from jail/prison to homeless persons living with HIV/AIDS with the longer term objective of access to safe, decent and affordable permanent housing. 
The program provides short term emergency shelter and transitional housing of up to 18 months while participants receive coordinated case management support to help stabilize their lives.  Additional program services include housing advocacy, money management services, linkages to HIV prevention, access to benefits counseling/advocacy, workshops/groups focused on teaching basic life skills, access to medical, access to oral health care, and access to behavioral health services targeting post-incarcerated individuals living with HIV/AIDS in the city and county of San Francisco, CA.
All referrals must be made by one of the partner agencies or programs listed above.
Donate to help support the work and programs of LSS.