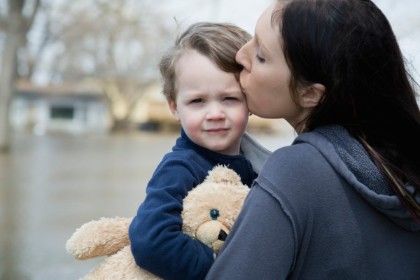 "Thank you for your help in making dreams come true! Lutheran Social Services helped me learn the skills I need to grow into the person I want to become."
Connections works to prevent young people who have been homeless from returning to homelessness. We strive to foster their personal and economic self-sufficiency, strengthen their support systems and empower them to make the most of their abilities. Our program provides up to two years of transitional housing for homeless youth between the ages of 18 and 24.
Homelessness is widespread among children and tends to perpetuate itself. One in five homeless adults have experienced homelessness during childhood; one in eight children under the age of 18 will leave home and become homeless.
To qualify for our program, a youth must be legally emancipated, have or be working towards a GED or high school equivalency, and have an income or employment within 60 days of entering the program.
Homeless youth do not readily accept help, so building rapport with them is key to helping them develop successful life strategies. Earning their trust allows us to build each young person's self-esteem, self-respect, and self-sufficiency. Our staff work to meet their basic physical and emotional needs, while connecting each youth with helpful community resources.
---
More about Connections
Connections provides flexible, responsive and accessible case management, allowing youth to focus on becoming self-sufficient. Specialized services include: individual and group life skills classes (financial literacy, nutrition, and relationship building), parenting and child development education, job readiness, placement and support, social skills development (anger management, problem resolution, and communication), and group recreational opportunities.
Donate to help support the work and programs of LSS.