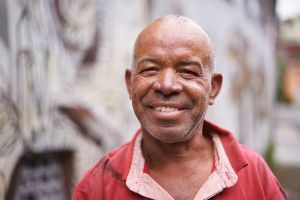 The simplest way to make a gift to LSS of Northern California is through a check or credit card.
Join us as a Partner for Good in our work to end homelessness -- for good.  As a monthly donor, your investment is spread over 12 months and automatically renews each year until you request otherwise. As a Partner for Good, you make a difference year-round in helping formerly homeless individuals and families rebuild their lives.
a gift of $10 a month helps cover laundry costs for an individual
a gift of $20 a month will purchase cleaning supplies for an apartment for a year
a gift of $50 a month provides emergency assistance for auto repairs and other needst
a gift of $80 a month provides a bus pass for a youth seeking employment
a gift of $100 a month allows an unemployed person to purchase interview clothes
a gift of $150 a month assists in purchasing food for a previously homeless youth
We also accept donations of appreciated stocks and land. For more information, please contact Stephanie Casenza, Director of Development, at 925-825-1060 x15 or send an email to Development@LssNorCal.org.
If you would like to donate by mail, please send donations to our Concord office, which handles all donations. 
1465 Civic Court, Building D, Suite 810, Concord, CA 94520