Because of your generosity, LSS can continue to promote the stability and honor the dignity of the individuals and families we serve by providing supportive housing services that lead to self-sufficiency. You help make it possible for individuals of all ages to rebuild their lives after experiencing homelessness, and we appreciated your support in 2019-20.
View List of Congregational Supporters 2019-20
View List of Community Partners 2019-20
View List of Gifts In Kind 2019-20
 
Visionary ($50,000)
---
Del E. Webb Foundation
Walter S. Johnson Foundation
 
Humanitarian ($25,000-$49,999)
---
Anthem Blue Cross Partnership Plan
The San Francisco Foundation
 
Innovator ($10,000-$24,999)
---
Anonymous
Frank A. Campini Foundation
Lois and Gordon Peacock
Wells Fargo Foundation
 
Benefactors ($5000 and $9999)
---
F. Mervin Baker
Joan K. Hilse
CoBank
Edward Daniels
Genene Kluck
Thrivent Financial
 
PATRONS ($2500 TO $4999)
---
Albertsons-Safeway-Vons
Big Lots Foundation
Timothy L. Bridge and William L. Holzemer
Chrislyn Carson
V-Anne and Michael Chernock
William DeHope
Endowment Fund of the ELCA in America
Hillsong San Francisco
Junior League of San Francisco
Erik Ottem and Shirley Woo
Alex Potter
Richard and Amy  Pugel
Kevin Visscher
---
In 2019-2020, LSS served 3,811 individuals every day. LSS of Northern California has 30 programs serving 6 counties and growing!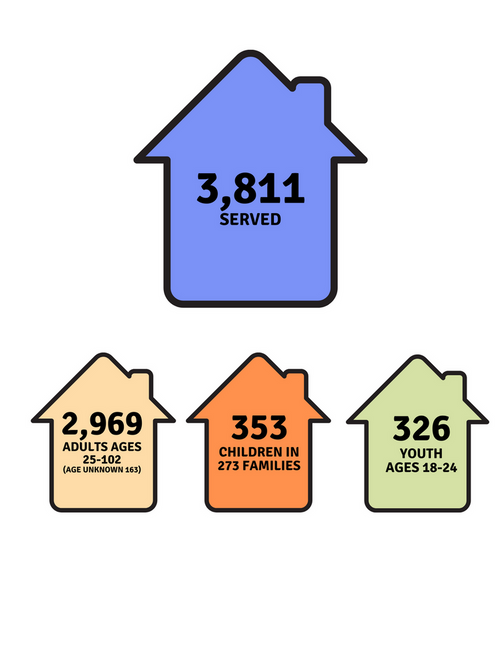 HOUSING HEROES ( $1000 TO $2499)
---
Anonymous
Edward Baker
Doris M. Beetz
Jo Ann and David Birdsall
Langning Chen
Chevron 
Eunice Childs
Citizens Charitable Foundation
Anne Clark
Susan and Morcos Contreras
Barbara J. Cowan
Gisela and Douglas  Daetz
Kathleen E. Doty
Grant and Cynthia Edwards
Scott Etzel
Yolanda Gan
Carolee Hansen
Lynn and Ron  Hoyle
Lois Anne Indorf
InFaith Community Foundation
Scott A. Irwin
Jill and Donald Knuth
Sarah Kolarik
Liesl Little
Joan and Stephen Lockwood
Steven Mannick
McNabb Foundation
Kay  and David Moss
Paul Meyerhoff and Debra Taylor
Lois and Fred Nelson
Marilyn Ohm-Smith
Sharon and John Peters
Karl Pfeiffer and Grace Cavallaro
William Primozic
Eldon and Marlys Quast
Ann Marie and Michael Rehbein
Sacramento Region Community Foundation
Sandra Hamilton Slane
William and Elaine Smith
Richard Ulmer and Anita Stork
Vesper Society
Crystle Wong
William and Jo Zemke
Rolf and Kimberly Zschoernig
 
CARING SUPPORTERS ($500 TO $999)
---
Brion Beetz
Ridwana Bentley
Lisa J. Berg
Natalie Bonnewit and Matthew Meyers 
Becky Burad
Betsy Dodd
Ross and Gloria Edwards
Elizabeth Ekdale and Hans Hoch
Frank Espegren and Rhonda Holmen
Catherine Fields
Ruth Finkelstein
Carol Gerdes
Christina Goin
Robert and Barbara Grosch
Anne and Kyle Hoffman
Philip Hornbostel
Frances Kennedy
Paula and Norman Knoll
Zi Liang Lin
Thomas Lingel
James and Donna Love
Bruce Naylor
Mary Lyn Padley
John and Susan Rische
Jim Sandberg-Larsen
Greg and Gwendolyn Schaefer
Brian and Audrey Schroeder
Paul and NorikoThomas
Nancy Thomas
Sandra and Ernest Thompson
Lynne A. Tracy
Mary Wolkenhauer
Gloria and Donald Yost
 
COMPASSIONATE GIVERS ($10 TO $499)
---
Stanley and Lynne  Abraham
Nancy Adams
Carlos Aguilar
Shirley Albertson
Sydnee Alexander
AmazonSmile
Susan and Eusebio Ambriz
Astrid Anderson
Julia and Fred Andrews
Lauren Appling and Dennis Coulter
Dorothy and Charles Aronson
Kulwant Asthana
Charles Bakken
Phillip and Janet  Barnett
Paul Basting
Kent Baum
Donna and John Bays
Sherry Bell
Leslie Beltran
Janet Benson
David Bickart
Andrew Bouman and Holly Halligan
Diane Bowers and Hans Kasper
Richard and Bernita Brewer
Wayne Brockman and Kathleen Harrison
Martha Brouwer
Emilie and Michael Brown
Rick Brown
Herbert Brugh
Florence Bryndza
Don and Karen Bua
Martin and Patricia Buerger
John and Anita  Buescher
Robert Byrne
Paula Calimeris
David Campbell
Kent and Lynette Campbell
Paul and Mary Carlson
Ron and Nancy Carlston
Barbara and Eric Carr
Stephanie Casenza
Mary Rose Cassa and George Wilhelmsen
Charles and Norma Catlin
Pauline Chin
Linda and David Christianson
City and County of San Francisco
Inge C. Clarke
Thalia J. Collins
Roy and Karen Colston
Nancy and William Conner
James and Linda Cosmot
David and Patricia Dallmann
Robert Damele
Larry Dannenberg and Pamela Dannenberg
Ramona and Charles Davenport
Ellen R. DeCarlo
Kevin Dehope
Anita DeJarlais
Frank B. Demattos
Marion Doane
Mary Dolven
Claris Donelson
Elizabeth Donnelly
Robert Douglass
Peter and Ruth Dow
Donna Duensing and Robert Smith
Leslie Dunsworth
Aileyn Ecob
Lee and Ruth Ann Eichele
Jennifer and Brad Ellis
Brian Farmer
William Fawcett and Zuzana Kovacova
Lynette and Gary Felsing
Lawrence and Maxine Fenske
Rachel and Luis Flores
Patricia and Collin Foley
Trudy Franzen
J. Fredrickson
Ernest Freeman
Anthon Freitas and Susan Bennett-Freitas
Hannah Gable
Margie Ganiban-Hayes
Priscilla Garcia
Alice Gerland
Jeree L. Glasser-Hedriick
Kristine and Michael Golomb
J. W. Gorvad
Kelly Greene
Virginia and Daniel Greenwald
Ron Grether
Kathryn Grindberg
Barbara Groenveld
Dawn Groten
Janet Guerreiro
Lyn and Randal Hackett
Carol Haglund
Linda Haines
John Hall
Helen and Timothy  Hanlon
Etta and Charles Hansen
Arnold and Joyce Hansen
Barbara Hansen
James Hanser
Delores Harkin
Marilyn and John Harri
Kathleen Harrison
Jacqueline Haug-Schulz and Harold F. Schulz
Ben Hayman
Carol Heinz Zientara
Jack Herbel
Julie Hettig and Scott Warren
Pamela and Fred Hill
Alice Hoaglund
Eunice Hoenninger
Colleen Hogan
Lois and Dimitry Holl
Tim Holl
Mark and Debbi Holmerud
Richard Marlene Hopper
Inge Horton
Sherris and Robert Howard
Kate Hutchinson
Ya-yin Isle
Mark Jacobsen and Pamela Laird
Greg Jahnke
Paul and Arlene Janke
Karen Johnson
Ronald Johnson
David and Patsy Johnson
Nanette Jones
Ramona and Robert Jones
Monica Kauppinen
Timothy and Pat Kellgren
Robert and Cathryn Kerr
Charles Klein
Walter Ko and Mo Wan Cheng
Christopher Korby
Jean Krueger
Jeanette Kuneli
Megan Kuneli
Marilyn and Rob Lapkass
Barbara and Allen Larsen
Joan and Gary Lawrence
Lawrence Livermore National Laboratory
Lori Lazenby Hengel
Thomas and Judith Leep
Helen and George Leong
Charles Lewis
Liberty Mutual 
Robert and Ann Linkugel
Sharon Low
Mary and Jack Lowry
Christine Luft
Mary Carlton Lull
Priscilla Mah
Donna Maier
Marilyn and Edward Maki
James Matson
Harold and Beatrice Mattson
Sherrill Mattson
John Mcdowell
Paul and Betty McGinnis
Margaret McLean
Lareese McNairnie
Don and Susan Meagher
Kelly Mendonsa
Janna and Mark Mikkelson
Sharon Mitchell
Glenn and Lisbeth Miyamoto
Ronald Moe-Lobeda
Gary and Gloria Mohr
Mary Moran
Nancy Moriearty
Nona Morley
Ray and Betty Morris
Hans and Marianne Mueggenburg
Cory Mueller
Ashis Mukhopadhyay
Susan and Robert  Munn
June and Harold Munro
Marilyn Nelson
Larry and Barbara Nelson
Chris Nicolette
Donald Nielsen
Nancy L. Nielsen
Delores Noeldner
Matthew Nordstrom
Paul and Ema Nore
Stephanie Oana
Lauretta Oliver
Eileen Osborne
Doris Rae and Chester Pabis
Robert and Jean Pachelbel
Ione Parrish
Roberta Pearson
Bob Peoples
Frank Perez
Mary Lynn Perry
Theodore Peters
Christine W. Peters
David Peters
Cheryl and Wayne Peterson
Ellen Peterson
Richard and Dorothy Peterson
Mary Phelps
Alan Piotter
Sandra Plate
Roger and Jean Poff
Courtney Poole
Melanie Prole
Marilyn Pye
Laura and Cameron Quanbeck
Carolyn Rees
Robert S. Reinhard
Christopher Ricci
Hugh and Janet Riddell
George and Rachel Riddle
David Ringo and Helen Ostruske
Mary Lou Ritter
Carol Roberts and John Vogler
Joyce Roessler
Ross Stores
Dorea Roy
Pamela Ruh
Thyra and Warren Russell
Kathleen E. Ryan
Anna Rybat
Robert J. Saari
John and Hazel Sartori
Kathryn L. Schnaible
Walter and Suzanne Schnyder
Gordon Schramm
Ursula and Karl Schroeder
Glenna Schultz
Richard and Gwen Schwerin
John Sealander
Kempton and Christine Segerhammar
Melarie and E.M. Seidel
Ursula Seifert
Daniel and Amanda Serie
Allan and Noreene Shaffer
Ingrid and Rob Sheipline
Juliana and Charles Shultz
Charlene Singley
Ronald and Michelle Sitar
Nancy and Erik Siverson
John Paul Soto
Sally J. Stangelan
Darcy Steen
Judith and Jerry Steenhoven
Brian and Mary Stein-Webber
Philip and Susan Stevenson
Aurella and David Swanson
Robert and Linda Sweikar
Susan Taylor
James Townsend
Judith Turley
United Way California Capital Region
Sally Updike
Julie and Bruce Veenstra
Volunteers of America Northern California & Northern Nevada
Walter Von Hauffe
Pello Walker
Edgar and Caroline Weber
William and Elaine Werner
Richard Wheeler
Doris Widger
Cecilia Wilkens
W. John and Faye  Williams
Jerry and Louise Wilson
Nancy and Duaine Worden
Ronald Wylie
Jon Yeh
Thomas Yurka
Joseph and Betty Zingale