"I've Been Blessed, That's the Bottom Line"
These are the words that Michael says when he talks about no longer being "displaced."  At LSS, he has found his home after being homeless for seven years, eleven months, and four days.  Long in recovery from drugs and alcohol, Michael was a happily married father of six who owned his own home.  Until the day his wife wanted a divorce.  That is when he relapsed after fifteen years' sobriety.  Michael reports he "ran the streets until he literally could not run any longer."  Luckily, two women from Volunteers of America in the Sacramento area asked him if he needed help.  He took their hand and the rest, as they say, is history.
When Michael speaks, he does not only speak for himself but for other homeless people.  He is an advocate for others who still live the life he escaped.  He has experienced firsthand the stereotyping of "the homeless" and he didn't like it. 
"What you see is not always truth.  We need to take away that stereotype. When we group people together and label them, we lose individuality.  To advocate, you must know who you're advocating for," he says.  He also says that LSS was flexible enough to make the opportunity for him to change his life.  Today, he has hope where before he didn't and he loves himself enough to love others.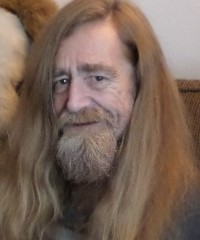 "Never Give Up!"
Kena was a stay-at-home mother of four when her husband left in 2003.  He took everything, including their car.  Kena was emotionally traumatized and depressed.  She quickly lost the job she got to support her family because she was missing too much work when her kids got sick.  When she lost her income, she lost her kids.  She couch surfed, staying anywhere that would have her, including living in her storage unit temporarily.  Then, tragedy struck again and Kena was severely injured in a car accident.  It wasn't until she was staying in a shelter that she began to stabilize for the first time in years.  However, after 90 days, her time in the safety of the shelter was up.  That is when she was referred to LSS.
Today, Kena works for the shelter that started her on her road to success.  She also shares custody of her children with their father.  The road, however, is not always easy.  Tammy, Kena's LSS case manager, regularly communicates with Kena, and they work together to overcome challenges that arise.  Kena says: "Tammy has been wonderful.  Her consistency has allowed me to feel a connection.  I thank God that LSS has been there for me.  If I didn't have LSS behind me, I would be back on the streets.  I've taken what's been offered and spread it around. I have hope and I don't give up." That's right, Kena, keep it up!